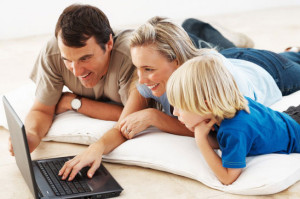 Is your PC, Mac, Desktop, Laptop, Tablet or other personal devices giving you trouble? Running slow possibly infected perhaps a threat to your identity, safety or to your valuable photos, music and video's? Friends or family members can't always solve your computer problems for you. PC IT Service makes it easy for you just call or email us for a free no obligation consultation.
Trying to fix problems on your own can many times make things worse than ever. Maleware and computer virus's are very sophisticated these days and can lead you down a path to complete data loss or identity and or credit card theft. We can provide free pick up and delivery in the Bucks and Montgomery County area or you can drop off and pick up in Horsham or Chalfont. Call For Details!
In our ever increasing digital age computers at home are every bit as important to us as they are in the workplace. Many of you bring your work home or just want to remain connected to the world. Your children are taught at a young age to use the computer, are they safe?. Doing homework on the computer is not an option anymore it's a necessity. And what about digital images, music, e-mail, videos, and and all your social contacts.
We just can't do without our home computers and personal devices!
Whether it's a virus or spyware, a complete crash, or installation of a new printer, wireless network we have the experience and know-how to keep your digital life safe and secure. Quick, efficient, friendly service is what you will get from PC IT Services.
Don't take chances with your digital life. Even the smallest issues are always welcome.
We look forward to serving you.
[ad name="G-HorLinks"]