Using the "No Thank You" Method to Install Windows 11 with a Local Account
This article courtesy of Toms Hardware
Another method, which works even with Windows 22H2, involves confusing Windows by entering an email address that, apparently, has been used too many times. This worked for us, but Microsoft could get wise to it. 
1. Enter no@thankyou.com as the email address and click Next when Windows 11 setup prompts you to log into your Microsoft account.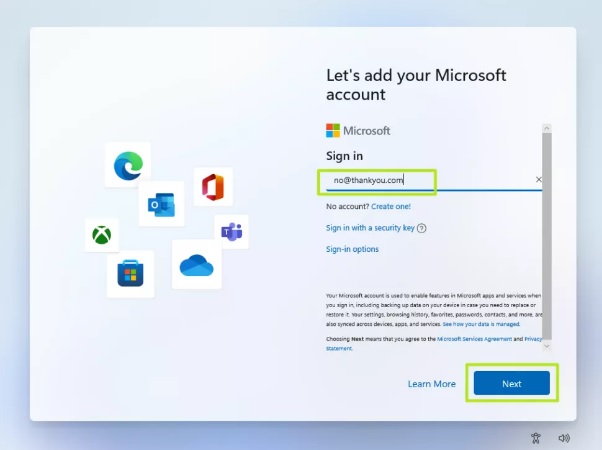 2. Enter any text you want in the password field and click Sign in.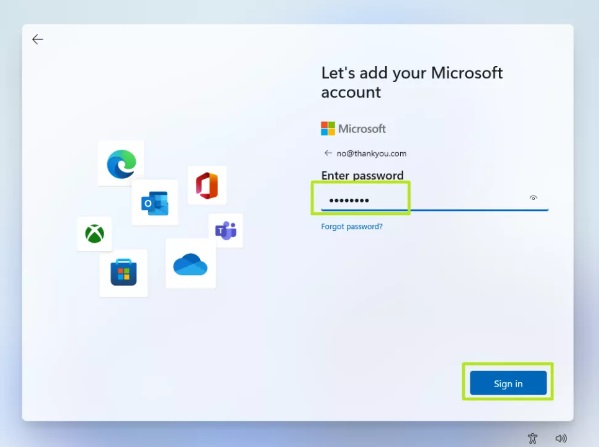 If this method words, you'll get a message saying "Oops, something went wrong."
3. Click Next.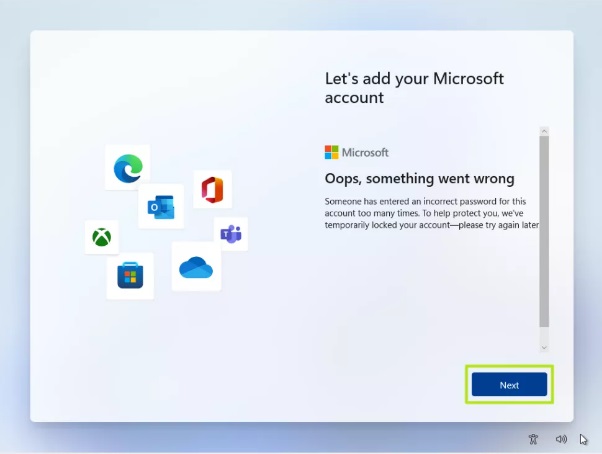 A screen appears saying "Who's going to use this device?" This is the local account creation screen.
4. Enter the username you want to use.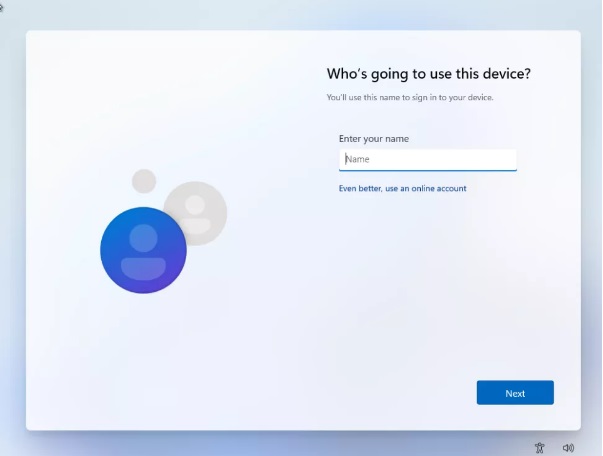 5. Enter a password and click Next. You can leave the field blank but it's not recommended.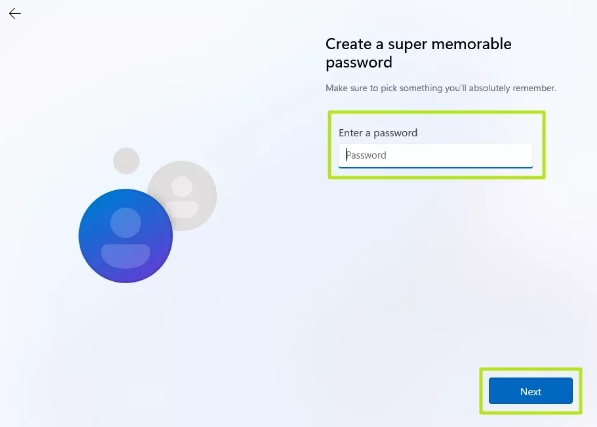 If this method does not work for you you can find other alternative methods here